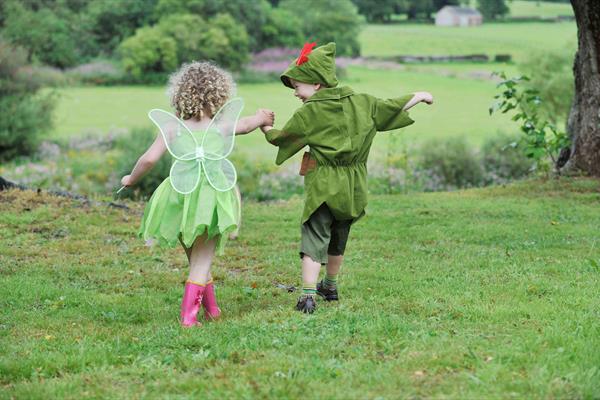 VISITSCOTLAND has launched a new campaign encouraging people across Scotland to experience a Great Day Out across the country this winter. Participating businesses are benefitting from the Days Out Incentive Fund launched by the Scottish Government and administred by VisitScotland.
The Great Days Out in Scotland campaign – running from now until February 18, 2022 – will bring many of the country's fantastic attractions and experiences to life through a combination of paid media and digital activity and support across VisitScotland's channels.
More than 140 businesses across Scotland have so far received funding to subsidise the cost of tickets, allowing visitors up to 50% off admission per ticket up to the value of £20.
South of Scotland participants
Of these, 10 businesses in the South of Scotland have got funding to participate:
Threave Garden & Estate
Devil's Porridge Museum
Traquair House
Moat Brae
Great Tapestry of Scotland
Cream o' Galloway
Galloway Activity Centre
Abbotsford
Glenwhan Gardens
Crafty Distillery
Apply before end of November
The fund is STILL OPEN and businesses can take part in the Great Days Out in Scotland campaign by applying to Days Out Incentive Fund which is open until the end of November. For more information, visit: https://www.visitscotland.org/supporting-your-business/funding/days-out-incentive-fund
VisitScotland is encouraging all businesses/ organisations to support the campaign and encourage visitors/ customers to take advantage of the offers available, providing a boost during the quieter winter months.
A dedicated Great Days Out in Scotland landing page on VisitScotland's website will direct visitors to businesses participating in the incentive scheme, as well as showcase the vast range of paid and free visitor attractions, adrenaline-filled outdoor adventures and food and drink experiences on offer throughout the country during the winter.
Marketing tool kit
For businesses that have received funding and offering incentives, there is a marketing toolkit available at  Days Out in Scotland Scheme – Tips for Promotion | VisitScotland.org for tips on how to get involved and make the most of the campaign. This includes links to the Digital Media Library and the Great Days Out in Scotland creative assets. We are also encouraging visitors and businesses to share their offers and images on social media using #GreatDaysOutInScotland.
Scotrail discount in November
Scotrail will also be running a Buy One, Get One Free ticket offer in November, which can be used in conjunction with the Great Days Out in Scotland campaign. The train operator is launching a Buy One Get One Free offer from 14 November which will last for 2 weeks and will be valid for travel from Sunday to Thursday.
Look out for more details at www.scotrail.co.uk/free
For more information on the campaign, visit: https://media.visitscotland.org/blog/a-great-day-out-in-scotland or https://www.visitscotland.org/news/2021/days-out-campaign